The 3-page article below is copied from RC Nitro magazine, March 2005. This is some great info and a good reason to subscribe to the magazine.
Here's a FABULOUS WEB SITE that really delves into the fine science of setting up your vehicle.
Also, here's a great SET-UP GUIDE that you can print out and keep handy.
Page 1
Page 2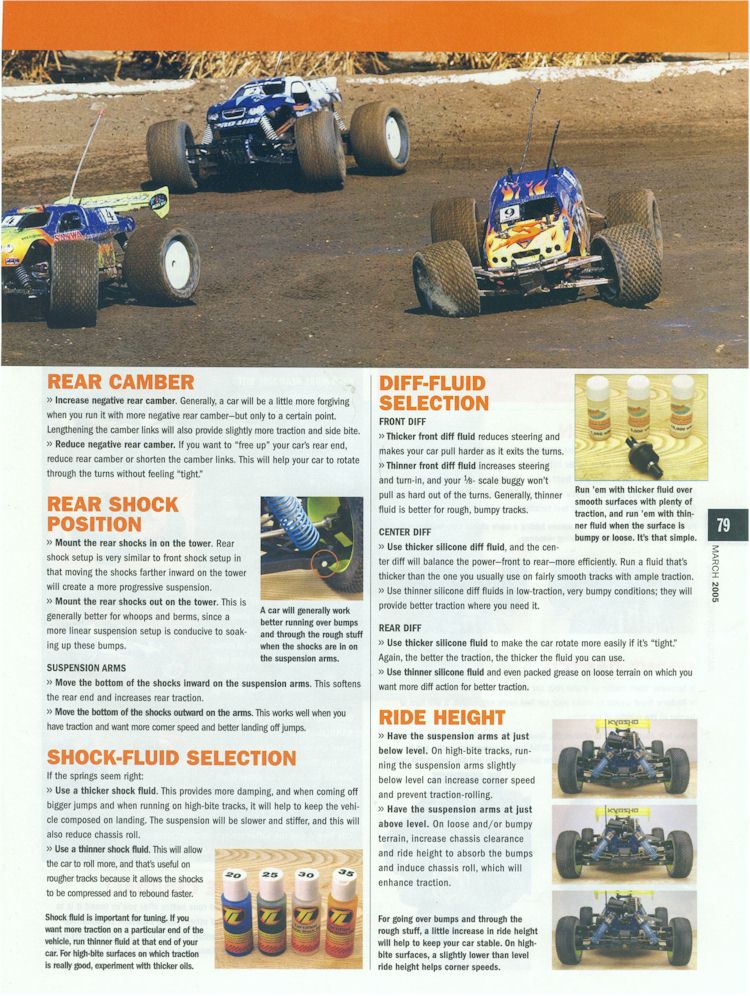 Page 3